What is ProSizes Software?
How Can
ProSizes Room Mock-ups + Photo Sizes Software

Help You?
Photoshop compatible sizing + room mockup Software
Essential for preparation of images for online sales platforms such as Etsy, Amazon, eBay
EASY TO USE
STREAMLINES WORKFLOW
PROCESSES COMPLEX TASKS
Here's What Other People are Saying About ProSizes Sizing + Room Mockup Software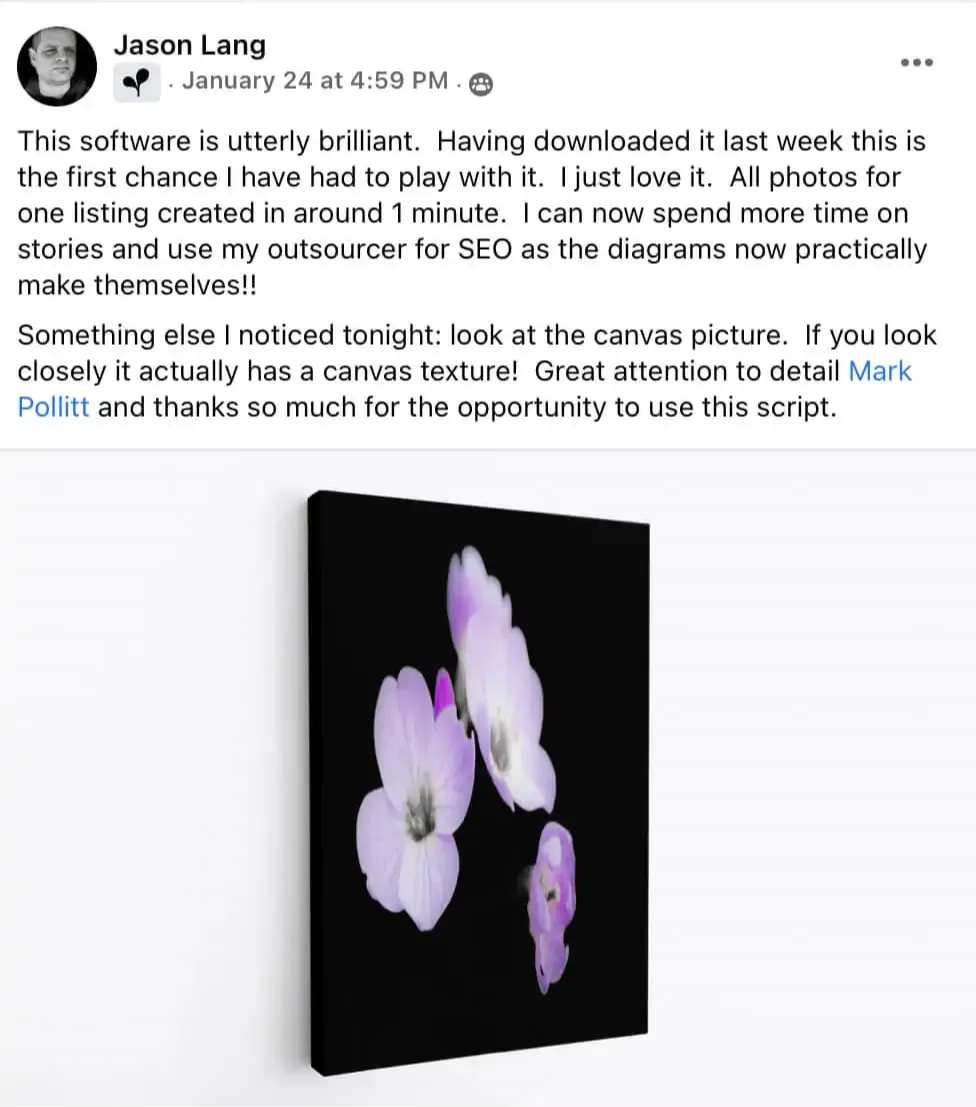 Frequently Asked Questions
Does it work on Windows and Mac or both ?
Can we get ready to print files using ProSizes Software ?
What is the quality of output image ?
How will I get access to the software ?
About Us And ProSizes Software

In August 2021 I commenced the design and development of my software ProSizes, which I am very excited to bring to you.
A first! A game changer! A phenomenal time and money saver!
I invented my software because I needed to create Room Mockup composites and print sizes for my Etsy store, without outsourcing.
There was no software available that performed all of these actions, for me, and fellow photographers, who wanted to create their Room Mockup composites and print sizes, to enable them to sell their work on online platforms too.
Mark Pollitt, Founder and Software Designer ProSizes 2021-2022 ©